Frequently Asked Questions About Attending Pensacola EggFest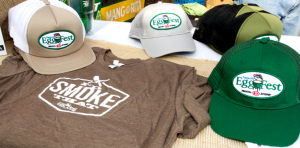 When is EggFest?
Pensacola EggFest 2019 will take place Sunday, November, 10th with tasting times from noon until 3pm.
How much do tickets cost?
General admission tickets for the Pensacola EggFest are $25 if purchased in advance, $35 at the gate the day of. VIP tickets are $50. Your ticket gets you admission to the event and tastings from all of our fabulous EggChefs – so come hungry! Click here to buy your tickets now.
What about VIP tickets?
Your VIP Ticket gets you early access to EggFest – and all the food! VIP tickets also gives you a chance to meet the EggChef Teams who'll be cooking on Sunday at our exclusive VIP Dinner taking place Friday, November 9. We'll have entertainment, food & drinks, a silent auction and our very first Iron EggChef Battle!  Two local Big Green EggChef's will battle live in our very own Kitchen Stadium at the VIP Event.  Each team will select from a pantry of ingredients and of course, we'll throw them a culinary curveball with our mystery ingredient.  The winner will be selected by our panel of judges.  Then, as our very first Iron EggChef winner, the Iron EggChef Champion will be featured on stage at the main event to recreate the winning dish for all of our attendees to sample on Sunday.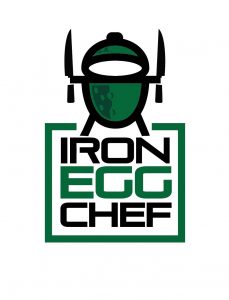 What if I want to buy a Big Green Egg?
Escambia Electric Motor is providing discounts for Pensacola EggFest participants and attendees that buy the Big Green Eggs used for EggFest. Check out their pre-order promotion!
Will there be merchandise there to buy?
Yes! We'll have t-shirts, cups, hats – you name it, you can buy it! Both cash and cards are accepted.
Do I need to buy a ticket for my kid(s)?
Children under the age of 10 are free.
Have more questions?